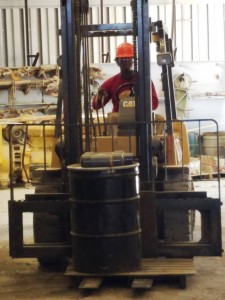 Thanks to a terrific partnerships with Stevens Towing Shipyard in Yonges Island, students from Baptist Hill Middle High School are gaining valuable workplace skills and credentials.
In addition to welding, mechanical repair and ship maintenance, students are gaining proficiency in forklift operations.
We remain very thankful for the investment of time and resources benefiting our students by the professionals at Stevens Towing Shipyard!