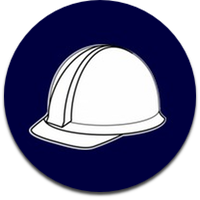 Architecture
&

Construction
In the building trades, you roll up your sleeves and hold on to your hat, because your work in the field can lead all the way to owning your own firm.

Architecture and Construction is one of the last industries in which you can start as an apprentice and rise to the top of the ladder. Opportunities abound—if you're an artist,
you can design buildings, if you like hands-on work, you can make the designs a reality.

Fourteen million new construction workers will be required by 2015, in careers ranging from carpentry and masonry to new technologies that computerize control of the internal environments of huge office buildings.