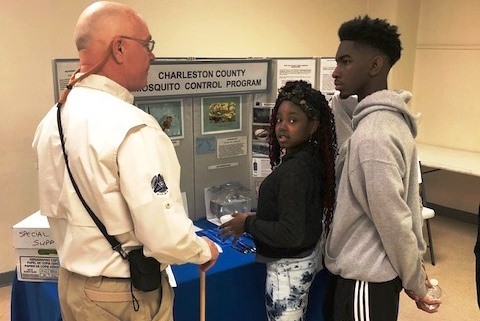 On Saturday January 27th the first Liberty Hill Community STEM Day was held in the community at the Felix Pinckney Recreation Center.
Business, community and local partners all joined forces to educate the community on the importance of STEM for our scholars in CCSD and the community as a whole.
The event stressed that many industry which are moving to Charleston are looking for qualified individuals to work for them and the partnership with CCSD, the Charity Foundation, Boeing and other entities are committed to ensuring that there is a pipeline to prepare scholars for them if they so choose to pursue these careers in the future.