10 students from Baptist Hill MHS in Hollywood and 10 students from Burke HS in downtown Charleston were invited to shadow professionals from various departments of the City of Charleston on Feb 29th.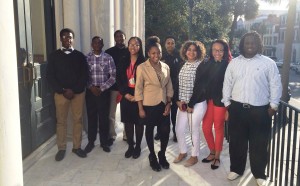 The day began with a tour of Charleston's historic city hall, including city council chamber and it's priceless collection of art. Ms. Lindsey, the docent for the chamber, provided an interesting story for each of the portraits hanging in the room. She also highlighted the one original Edison Bulb still operational in the chamber and the desks that date back to the 1800's.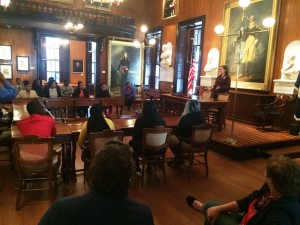 Then, each student was connected with their host for the morning – participating city departments included:
Housing Dept.
Mayor's Office of Children, Youth and Families
Recreation Dept.
Mayor's Office
Office of Tourism & Livability
Charleston Fire Dept.
Clerk of Council
Cultural Affairs Office
Charleston Police Dept.
After the job shadowing time was complete, everyone met back at the maritime center for lunch and round-table discussions on the day.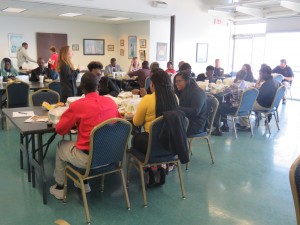 Sticky Fingers catered the lunch, and Mayor Tecklenburg provided remarks.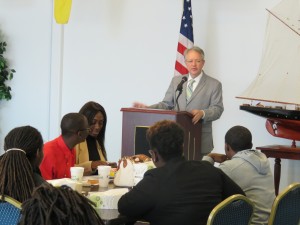 The day was terrific, including ideal weather, and the beautiful location – but most of all, it was the experience and relationships the students left with that will shape their future, and the future of our community.
Thanks to all that made this amazing job shadowing day possible, especially Mindy Sturm with the Mayor's office for Children, Youth & Families and Bernard Scott and Michele Garris, guidance directors at Baptist Hill and Burke.