Seven seniors from schools throughout Charleston County School District recently began spring semester internship with Boeing South Carolina.
The students will be working 20 hours per week after school. They will earn a high school course credit as well as a paycheck, but the most significant reward will be the relationships they will gain with professionals from a global manufacturing company and the authentic work experience.
Congratulations to these seven students on their work-based learning placement, and thanks to the team at Boeing SC and Charleston Metro Chamber of Commerce for all their hard work facilitating the program.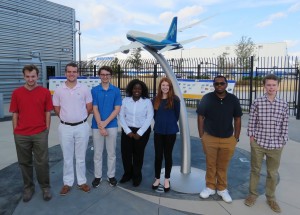 Students from the following CCSD schools are participating in this work-based learning opportunity:
James Island Charter High School
R. B. Stall High School
St. Johns High School
Wando High School
West Ashley High School