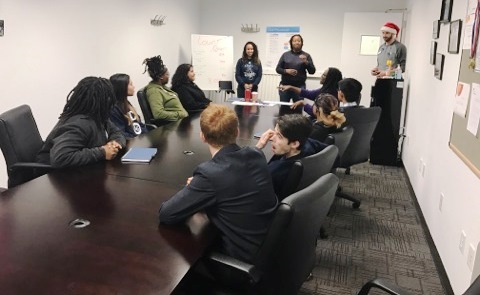 R. B. Stall High School's DECA adviser Michael Breedlove provided the following account of his students' recent work-based learning visit to a local AT&T retail store:
"We had 11 DECA students attend, and were greeted by a host of AT&T employees and the staff of the local retail store.  Students were given a hands on tour of the store working with staff as they helped customers with issues and questions. Students were briefed on the behind the scenes workings of a AT&T retail store.  They also got to meet an AT&T partner that provided some of their equipment. The outing ended with a group luncheon at Smokey Bones."
Thank you to all the professionals from AT&T that invested their time and talent in these DECA students from R. B. Stall High School!