Students in Mr. Michael Breedlove's Marketing and Entrepreneurship classes at R. B. Stall HS recently visited an AT&T  retail store for work-based learning experiences.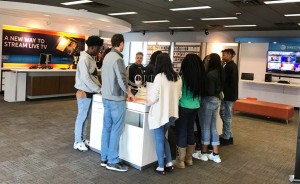 Students had the opportunity to see the different positions at the retail store and how they interact with other divisions of AT&T.
Students also got valuable suggestions on how to deliver anti-cyber-bullying materials to middle school students.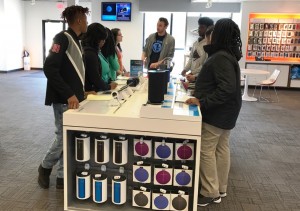 Thanks to the professionals at AT&T for welcoming these students for this valuable work-based learning experience.