June 1, 2015 – North Charleston, SC – Students from Mr. John Shell's Gateway to Technology program at C. E. Williams Middle School in West Ashley enjoyed an interactive visit to a lighting fixture manufacturer, The Urban Electric Company on the old Navy Base today!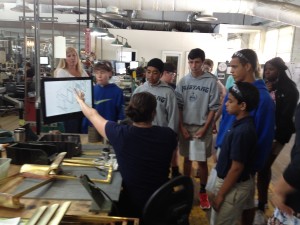 Based here in North Charleston, The Urban Electric Company services an international clientele of interior designers and architects with a full collection of both interior and exterior fixtures as well as one of the most extensive custom offerings in the industry.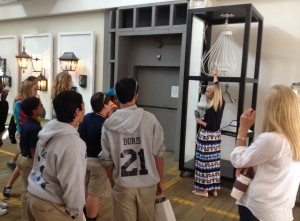 Urban Electric's lighting fixtures are predominantly hand made from start to finish – students got a first hand look at each step of the manufacturing process. Check out THIS VIDEO!
Students also got to meet with designers and engineers at Urban Electric Company today.
Special thanks to Eloise Southard, Tim Bazzle, Bill Macek, and everyone at Urban Electric for hosting the students today!
More Pictures: