December 14, 2017 – North Charleston, SC
– Students in Ms. Shekema Hamm's Career and Technology Education class at Daniel Jenkins Academy got to visit Ascue's Auto Body to explore career opportunities today.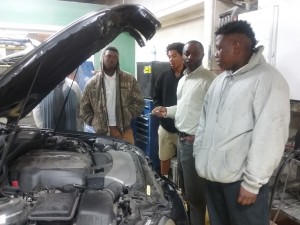 Students got to see first hand how the professionals at Ascue's prepare and properly mix paint for their repair work. Students also got to see how to replace bumpers and how to ensure the hood and bumpers area balanced. Then, students saw a demonstration on how to tell the difference in the material used to make hoods.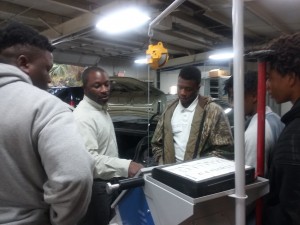 The business aspect of the shop was also discussed, including the how to organize a repair and how to estimate each part of the whole repair job for maximum efficiency.
"My students truly enjoyed our visit the auto repair shop today. Thanks to Mr. Craig Ascue and his terrific team for ensuring my students got so many hands-on learning opportunities." said Ms. Hamm about the visit.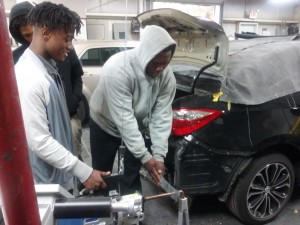 Thanks to everyone that made this work-based learning opportunity possible today for students from Daniel Jenkins Academy.