August 11, 2015 – Mt. Pleasant, SC – Seacoast Church graciously provided the meeting space for the back to school professional development for CTE teachers on Tuesday. With ample parking, a large space with tables and chairs provided, and plenty of rooms for break-out sessions, the location was ideal.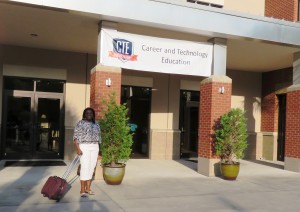 The day began with a keynote speech from new CCSD Superintendent Dr. Gerrita Postlewait. She shared her passion for Career and Technology Education and answered a number of questions from teachers.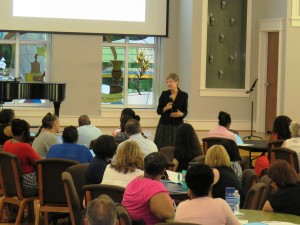 Two local business partners also shared their support for CTE teachers – Brad Davis with Rick Hendrick Automotive Group and Jim Hirni with Anchor Sign company. Both professionals talked about their company's critical workforce needs and offered to assist as needed to ensure students are ready to maximize the wonderful career opportunities available in the Charleston region.
After the morning plenary session, teachers cycled through 4 breakout rooms with presentations from the CTE Support Team members on CTE Data, Work-based Learning, Student Learning Objective plans, and many other important topics. CTE Director Ginger Reijners' session was an overall update on the factors that will impact CTE this academic year.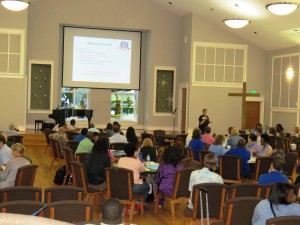 Teachers enjoyed round table discussions over lunch from Chic-fil-A and wear treated to 5 Minute Foot Rubs thanks to the generous support of Anchor Sign!
After lunch, Robin Willis from the Charleston Metro Chamber of Commerce shared a presentation on the continued growth of our community. She also talked about the Youth Apprenticeship program the chamber is supporting along with Trident Technical College, all 4 local school districts, and over 60 industry partners.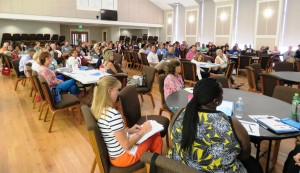 At the end of the very productive professional development day, several teachers names were drawn for prizes – one teacher won a dinner for two at The Charleston Grill and another won a trip to the ACTE Conference in New Orleans in November! Other teachers won tickets to Charleston Battery Soccer matches at MUSC Health Stadium on Daniel Island.
Special thanks to Mickey Bakst with The Charleston Grill and Suzanne Brandon with the Charleston Battery for donating prizes for teachers attending the meeting!
All teachers left with a special gift: a special back-up battery for their phone!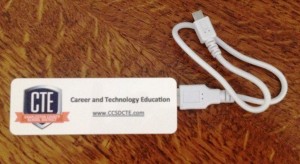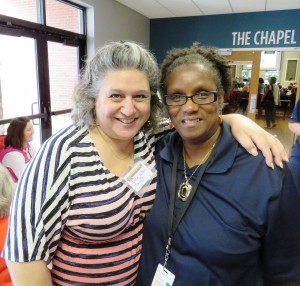 Please enjoy this gallery of additional pictures from the event: