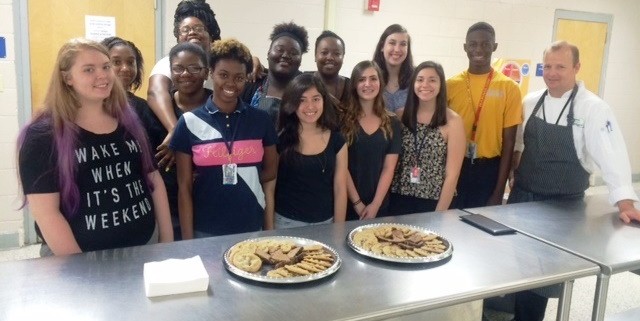 Students in Jason Wheless' culinary arts program at West Ashley High School prepared and served a tasty lunch to Career and Technology Education Department Chairs from schools throughout the district.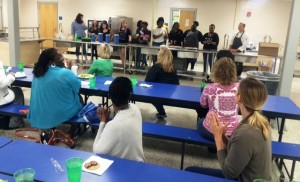 The menu included homemade chicken salad, croissants, pasta salad, fruit, and green salad. Fresh squeezed lemonade and freshly brewed iced tea complimented the meal perfectly, and freshly baked chocolate chip cookies and espresso brownies were served for dessert.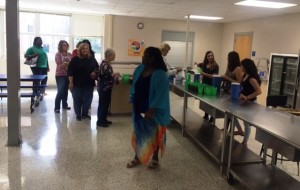 Thank you to Chef Wheless and his amazing students for a wonderful lunch!
And, thanks to the amazing CTE department chairs for all their hard work ensuring their school's equipment requests are properly submitted for the local plan!