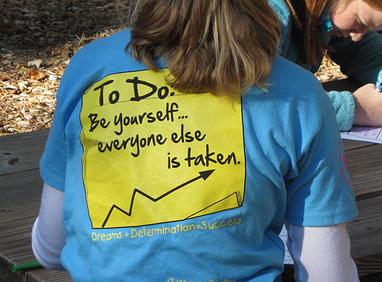 Ms. Millibeth Currie teaches science at Moultrie Middle School and serves as Department Chair. She also proudly serves as the program director of "Women In Charge: Engineering Women's Lives"
This award winning program brought home the Digital Innovation in Learning Award last year, and is empowering young women at Moultire Middle School each year with a passion for STEM.
Ms. Currie's achievement in the classroom, and with her innovative program certainly are CTE Success Stories – just listen to the students describe their experiences in the video on the program's website: http://www.womenincharge101.org/
Thank you Ms. Currie for all your efforts to incorporate project-based learning and work-based learning in your students' academic experiences!