North Charleston High School CTE Completers Enjoy Special Recognition Luncheon
The North Charleston CTE Department, led by Department Chair Ladora Waters and CTE Administrator Vanessa Denny, hosted a special luncheon for "CTE Completers" graduating this year.
The students and educators, along with several guests from the district and community, enjoyed a taco bar and cupcakes.
Each students was presented with their silver Completer Cord to be worn with their cap & gown at graduation, and a special certificate of completion.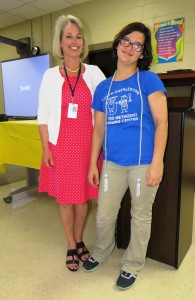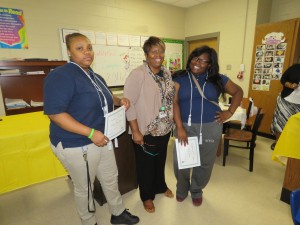 Each of the NCHS students recognized as CTE Completers successfully finished four courses in their chosen CTE Program of Study, also knows as their Career Major.
Culinary Arts 
China Adams
Akira King
Italia Bennett
Dexter Middleton
Raven Bess
Tierra Sampson
Shelby Binnarr
Ashtin Stroud
Jeremiah Bolden
Shytra Brisbane
Kelcy Gailliard
Web & Digital Communications
Jaime Coakley
Shakeria Frazier
Shawna Ross
Business Information Management
Khala Jenkins
Kathleen Thomas
Family and Consumer Science
Kathleen Hines