West Ashley HS Partnering with Palmetto Goodwill on Targeted Job Readiness Training Program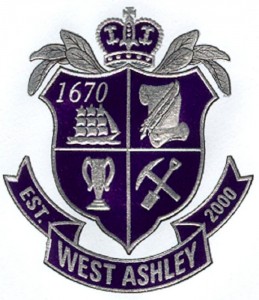 West Ashley High and Palmetto Goodwill are working together to provide students with training that will teach them soft skills and job readiness skills.
Charleston— West Ashley High School is partnering with Goodwill Industries to create a three-phase program aimed to provide at-risk students with the skills needed to make them successful in the workplace. The program is available for students who are behind at least two grade levels. Its purpose is to provide students with hands-on training and in order to help them become productive citizens once they finish high school.
In order to participate in the program, students are required to go through an application process much as they would when applying for a job. The work-based learning opportunity, led by Goodwill Employment Specialists, includes three phases:
Phase One entails twelve sessions of work readiness and soft skills training at the West Ashley High Campus. Students will continue to be enrolled in academic classes, but will attend career training sessions during a portion of second period.
Phase Two is a three week computer-based training course taken at West Ashley High School. Students will earn their National Retail Certificate at the end of this phase.
Phase Three consists of an internship at the Goodwill store in West Ashley.
One must successfully complete each phase before moving to the next one. Phase 2 is set to begin on Monday, February 2, 2015.
Upon completion of the program, students will receive a work-based credit and the opportunity to acquire a job. Students who complete the program will be offered opportunities to participate in Goodwill-sponsored hiring events with local retailers.
For more information regarding the Goodwill Program, please contact Donnie Newton at (843).573.1201 ext. 4405.
About Palmetto Goodwill
Goodwill Industries is a not-for-profit social service organization whose mission is to help people achieve their full potential through the dignity and power of work. Over 90 percent of Goodwill's revenue goes to fund mission related services. Goodwill serves their mission by providing career counseling, job training, and other employment related programs to people with barriers to employment. Last year, Goodwill placed over 1,500 people into new jobs and provided services for over 60,000. For more information about Goodwill's programs and services, please visit palmettogoodwill.org.
About the Charleston County School District
Charleston County School District (CCSD) is the second largest school system in South Carolina representing a unique blend of urban, suburban, and rural schools that span 1,000 square miles of coastal lands. CCSD serves more than 47,000 students in 84 schools and several specialized programs. CCSD offers a diverse, expanding portfolio of options—including neighborhood, charter, and magnet schools. With approximately 5,500 employees district-wide, CCSD is the fourth largest employer in the region. For more information, visit www.ccsdschools.com.
About Vision 2016
Vision 2016 is the next phase of Charleston Achieving Excellence, Superintendent McGinley's flagship reform initiative. The five-year plan aims to dramatically improve the achievement of every student in Charleston County and includes three fundamental goals: 1) close the achievement gap, 2) elevate achievement overall and 3) raise the graduation rate. These goals were developed through a series of community engagement meetings in partnership with the CCSD Board of Trustees. CCSD believes that by combining the right supports, high expectations, and great teaching—every child will graduate with the critical skills and knowledge necessary to succeed in college and the 21st Century global workforce. For more information, visit vision2016.org.