Charleston Elks Club Hosts West Ashley HS and Military Magnet Academy Students for Municipal Job Shadowing and Special Luncheon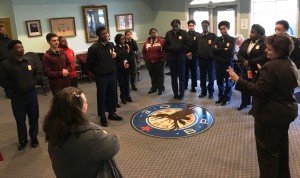 Thank you to the members of the Elks Lodge 242 of Charleston for welcoming students from Military Magnet Academy and West Ashley High School for a very special career exploration experience on March 7, 2019.
Students gathered for breakfast and orientation at the Elks Lodge  before departing for their governmental job shadowing hosts for the day.
Military Magnet Academy students got to spend time at North Charleston City Hall. They were welcomed by Mayor Keith Summey and then were connected with various professionals with city departments to shadow until lunch.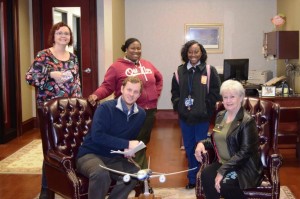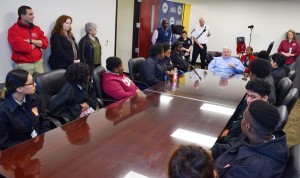 Students from West Ashley High School got to visit the Charleston City Hall and meet Mayor Tecklenburg in the historic City Counsel Chambers. They also got to walk across meeting street to meet Judge Irv Condon in the Charleston County Courthouse.
The students all returned to the Elks Lodge for a luncheon with Elks members before returning to their schools. The keynote speaker for the luncheon was Judge Condon.
Special thanks to Nanette Piccirillo and Jennie Sirisky for their help planning this amazing work-based learning experience for these students!