Engineering Students from R. B. Stall HS Tour Scout Boats Manufacturing Facility
S
cout Boats, a local boat manufacturer, invited students from R. B. Stall High School to tour their facility and learn more about the operations.
Mrs. Kimberly Pickett's students were treated to an extensive tour of the manufacturing facility that produces boats from 17′ to 41′ in length for customers worldwide.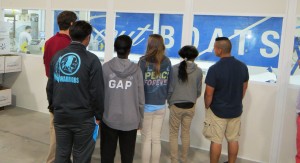 With the strong demand for quality boats, Scout Boats has been steadily increasing production capacity and hiring new team members monthly.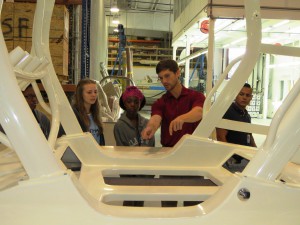 Students learned about the importance of a strong work ethic, critical thinking, and math skills  for this STEM centered profession.
Scout Boats also participates in the Youth Apprenticeship program, and students were encouraged to consider applying.
Thank you to everyone at Scout Boats for providing this terrific work-based learning opportunity for these students!
Here are additional pictures from the tour: