It's been another excellent week for the CCSD Summer Interns.
Check out these pictures of interns on the job:
James Caldwell, a rising senior at Garrett Academy of Technology is an intern this summer with Team Craft Roofing – They are currently repairing the roof at A. C. Corcoran Elementary School.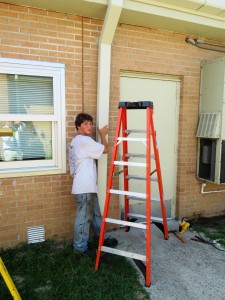 Derek Hastings, a rising senior at Wando HS, is assisting with the reconnection of hardware in classrooms at his school in preparation for the upcoming school year.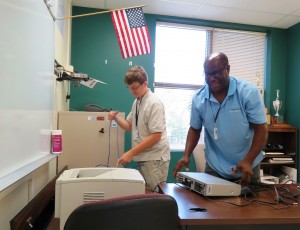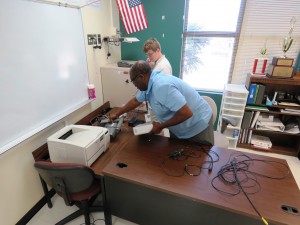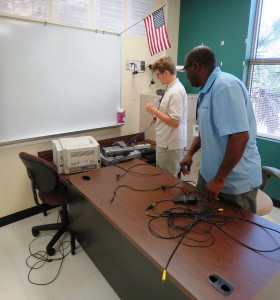 Summer Intern Tabia Castle, a rising senior at West Ashley HS, is enjoying her work in the CCSD Department of Federal Programs.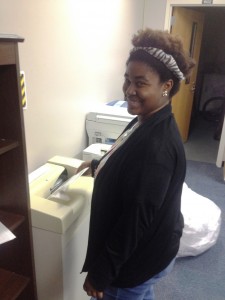 Summer Interns Ebony Washington from West Ashley HS and Richae Haynes from Baptist Hill MHS are assisting in the CCSD Office of Federal Programs.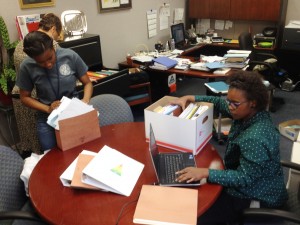 Dept of Teacher Effectiveness interns Tekkeris Simmons from R. B. Stall HS and Altoria Brown from Garrett Academy of Technology are packaging special gifts for the newest CCSD teachers.