Business Partners Supporting Career Exploration!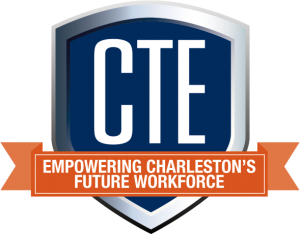 Thankfully, many local business partners help CCSD students become "Future Ready" by providing career exploration opportunities, also called "work-based learning" (WBL) experiences.
Students are naturally curious about careers aligned with their interests and goals, and engaging in authentic conversation with practicing professionals is a an important part of their journey. Experiences like Workplace Visits, Job Shadowing, and Internships are traditional types of WBL.
Virtual career exploration opportunities will be our primary focus for the 20/21 academic year.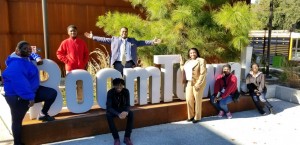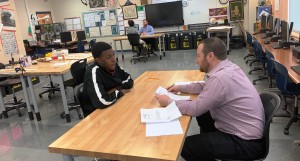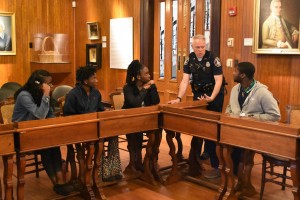 "Career Chat" Session – Virtual Guest Speaker
30 to 45 minute discussions (via Zoom) with one or more professionals sharing about their career and allowing plenty of time for students' questions.  Career Chats can be scheduled during a specific class, or a group of students can be invited to participate outside of class time based on their career goals. Thankfully, students can participate in a Career Chat from anywhere, including from multiple schools at once!
"Career Launch" – Virtual Small Group Mentoring
Career Launch sessions offer a small group of highly engaged students the opportunity to build deeper professional relationships. Participating students commit to complete a series of career readiness activities to be discussed with professionals during 5 or more scheduled Zoom meetings. Business partners can customize all aspects of the experience, including the schedule and activities to be completed. An educator is always present during each Career Launch session to help facilitate the experience.

Career Launch student activities could include:
Taking a personality test for greater self awareness

Completing a current career interest assessment

Completing a current skills assessment

Creating / revising a professional resume and/or digital portfolio

Creating a personalized calendar of important dates

Reviewing social media accounts with employability in mind
TAKE ACTION >
Please complete this Google From to offer a Career Chat session and/or a Career Launch session for students.
For more information, please contact Chad Vail, Work-based Learning Partnerships Coordinator.