Baptist Hill MHS Construction Program Receives Support from Southeastern Construction Owners and Associates Roundtable (SCOAR)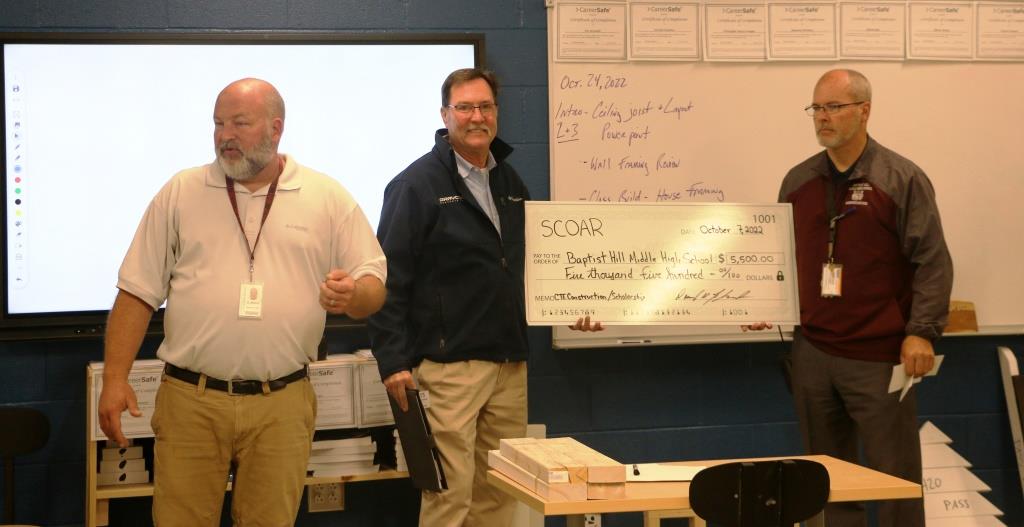 Oct 24, 2022 – Hollywood, SC
Students in Mr. Darrin Moore's Construction Technology class at Baptist Hill Middle High School received a welcomed surprise today. A visitor named Mr. Darryl Thornton arrived carrying a giant check!
Mr. Thornton works with Graycor Southern Inc. and also serves as a member of the Southeastern Construction Owners and Associates Roundtable (SCOAR).
Baptist Hill MHS Principal Mr. Michael De Jong was on hand to receive the generous investment totaling $5,500.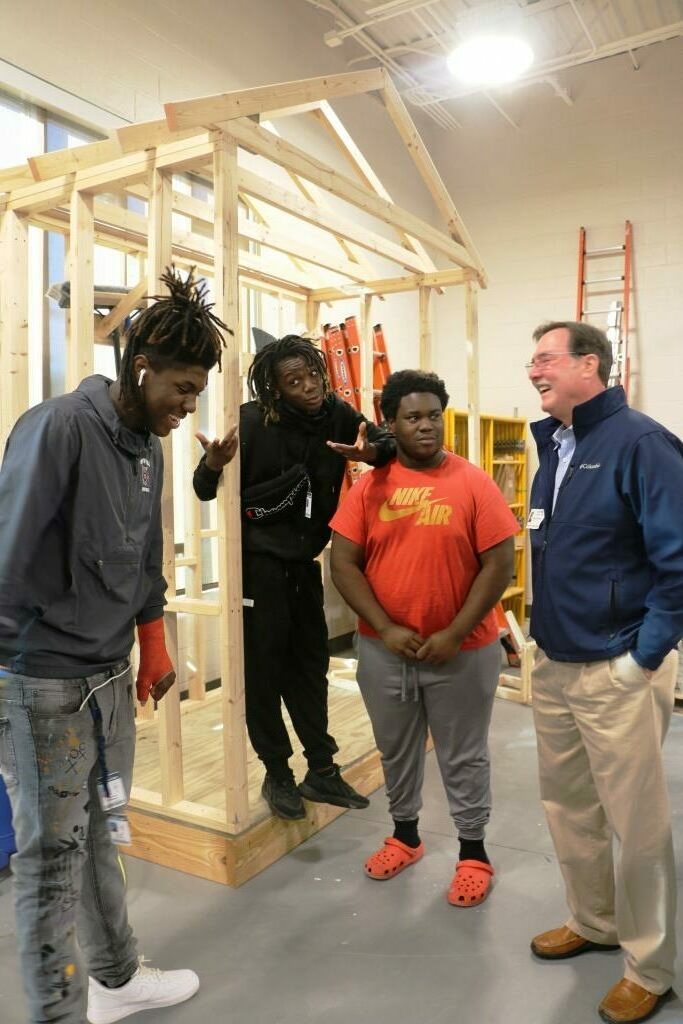 This support from SCOAR will be used to supplement the BHMHS construction program's materials expenses as well as provide two $500 scholarships for post secondary education and training for completers of Mr. Moore's program of studies.
The students were excited to hear about this support for their program and Mr. Thornton was able to speak one on one with several students about local career opportunities during his visit.
Next steps for this welcomed partnership include field trips for students in the construction program to see first-hand how the valuable skills they are learning in their classroom provide a them with a strategic & timely competitive advantage as they transition to post-secondary opportunities.
Special thanks to Mr. Steve Green with SCOAR for his support for this investment in the construction technology program at Baptist Hill MHS.