Military Magnet Culinary Students Compete in MRE Cooking Challenge
Chef Ortego's Culinary 1 students at Military Magnet Academy recently participated in a special project based learning activity led by
Sgt. Stevens with the SC National Guard.
Students were given standard issue military "Meals Ready to Eat", also known as an MRE. Their challenge was to make them "gourmet", or at the very least more palatable.
The students rose to the challenge and utilized all resources available to them.
They were allowed to use any food product and cooking equipment that they wanted as long as the original meal was heated using the MRE heating equipment, and that they included it in the final written recipe.
They started with a variety of MRE's including Chili Mac, Chili with Beans, Beef Taco, Veggie Taco Pasta, and BBQ Beef with beans. Students were judged on many criteria including sanitation and preparation/planning.
They had just one class period to cook, present their dishes, and clean.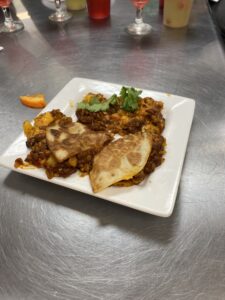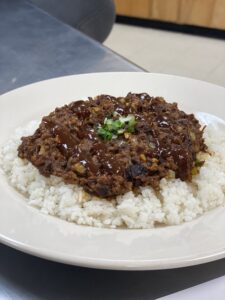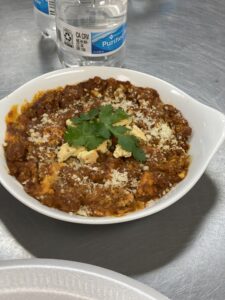 Sgt. Stevens said that the meals prepared by MMA culinary students were the "best yet for any MRE challenge!"
We hope to give an opportunity for our Culinary 2 students as well and of course set the bar very high.  All students received a water bottle, a pen, a lanyard, and key chain courtesy of Sgt. Stevens and National Guard.  The winning students were Tayveon Jenkins and Rolline Dingle.  These students made an appetizer, entrée, and a dessert with just one MRE.  The winning team also received very sturdy backpacks and a $50 gift card.