Liberty Hill STEM Initiative… Engaging Scholars and Families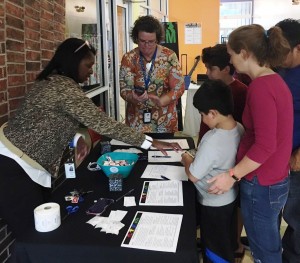 The Liberty Hill STEM (Science, Technology, Engineering, and Math) Team has been a source of "STEMspiration" for scholars and families in Charleston County School District.
The team leads the districts efforts in providing high quality STEM (science, technology, engineering, and math) learning programs to students attending the Liberty Hill neighborhood schools (North Charleston Elementary, Morningside Middle, and North Charleston High).
Through the work of the Initiative, students have the opportunity to participate in  PLTW (Project Lead the Way), Robotics, Coding, Toastmasters, Internships, STEM  After School, Summer Programs, and a wealth of competitions and  community events. They are also exposed early to local industry professionals, learning about pathways and requirements for success in STEM related careers. We are excited to see a significant increase in participation among our African American and Hispanics students in STEM. Families are now seeking opportunities to engage and participate in STEM programs during and beyond the school day.
A BIG Shout-out to our Champions – Administrators, Teachers, Parents, and Scholars!