WAHS Child Development Students Earn Safe Sitter Certifications at Roper St. Francis
Ten students in Ms. Bridgette Butler's Child Development class at West Ashley High School completed the Safe Sitter Certification class at Roper St. Francis on Friday, September 18, 2015.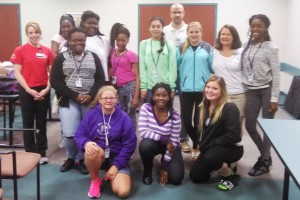 The students engaged in learning about the overall care of the child in the absence of their parents. The students received training in first aid, indoor and outdoor safety, and how to handle household emergencies.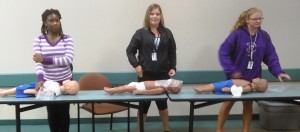 In addition, they were taught there is no safe amount of time to leave a child with a caregiver of any age who has not been trained in airway rescue and how to handle life threatening emergencies. The graduates were prepared with the knowledge they need to prevent problems and handle unexpected emergencies.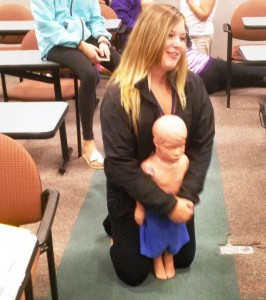 Safe Sitter® is a national, non-profit organization that provides programs to teach youth life and safety skills for when they are home alone, watching younger siblings, or babysitting.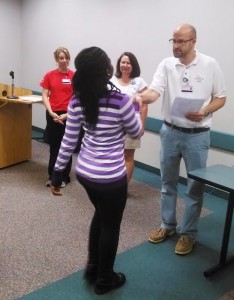 This course served as an enrichment activity for the Career, Health/ Safety and Growth and Development units of Child Development.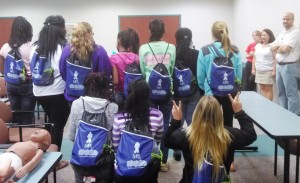 Story submitted by Bridgette Butler, Family & Consumer Sciences Instructor and FCCLA Advisor at West Ashley High School.