West Ashley Culinary Arts Students Compete in ProStart Invitational
Thank you Jason Wheless, West Ashley High School Culinary Arts Teacher for submitting this CTE Success Story about your students' recent trip to Greenville for the ProStart Invitational Competition.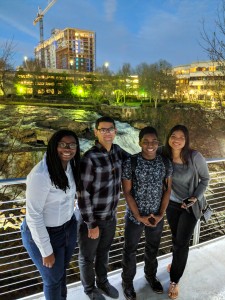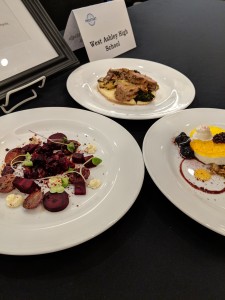 The West Ashley culinary team finished 3rd at the SC ProStart Invitational in Greenville, SC.
The students had one hour to prepare an elegant three-course meal while practicing safety, sanitation, teamwork, recipe writing, cost control, and food production techniques.
Their menu consisted of a starter of beet salad with spiced grapes, whipped feta, pistachio soil, and fermented honey, an entree with rosemary and dijon pork tenderloin, parmesan polenta, charred cauliflower and broccoli, and a dijon cream sauce, and a dessert of bay leaf panna cotta, lemon gelee, almond crumble, cherry compote, topped with almond whipped cream and cherry caviar.