Military Magnet Academy Hosts "Rover Ruckus" FIRST Tech Challenge Season Kickoff Event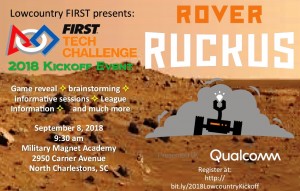 On Saturday, September 8, 2018, Military Magnet Academy's "Robo Eagles", along with "Rohming Robots", MMA's sister team, hosted the First Tech Challenge game season kickoff "Rover Ruckus!"
The exciting event was staged for competitive robotics teams from throughout South Carolina to kickoff the new season! In the 2019 First Tech Challenge season, teams will explore STEM concepts through a challenging, and out-of-this-world space themed game.
Lead event organizer and MMA Robo Eagles team advosor Ms. Carla Ferrette-Clark said, "This kickoff event was super exciting and informational!"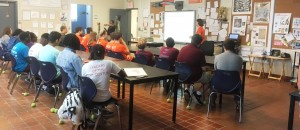 Teams participated in 3 workshop sessions:
Programming Options/Tips
Engineering Notebook
Design Process
Participating teams also enjoyed a group collaborative activity, "how to make toast" to showcase their critical thinking skills.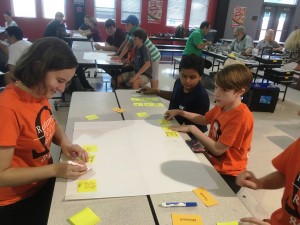 The teams eagerly watched the annual FTC Game Release video and enjoyed the field walk-through. This opportunity gives each team a chance to prepare for the season's events.
7 robotics teams in all participated with a total of 74 registered guest.
Ms. Ferrette-Clark shared a special thanks to a member of the CCSD CTE Support Team for their support, "I would like to thank Ms. Tralice Reddock, one of our CTE District Representatives for coming by to see what the Rover Ruckus was all about!"
Also, Ms. Farrette- Clark shared her thanks for 2 Military Magnet students that helped with concession sales during the robotics season kickoff: Lalove Shine & Joshua Brooks.
Thanks to everyone that made this robotics event possible for students from Military Magnet Academy, as well as students from 6 other participating teams!