Military Magnet Academy Students Get Behind the Scenes Tour of Citadel Mall IMAX Theater
CTE Business Education teacher, Amy Brunson, organized a structured field study for the Military Magnet Academy students on May 11, 2018 to the family-owned Stadium 16 movie theater at Citadel Mall.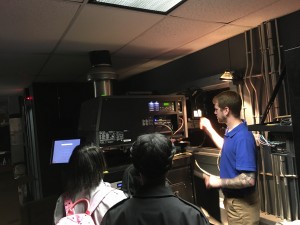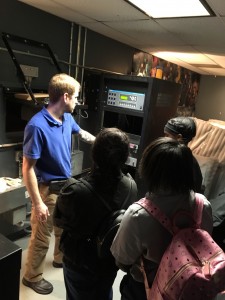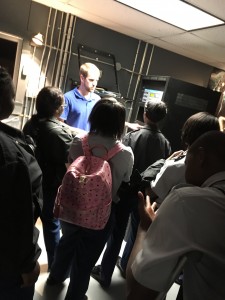 The Beyond Entrepreneurship students were given a tour of the facility learning about the computers, audiovisual equipment, movie screens, and IMAX format.
The management staff explained to the class about the various careers in a movie theater, gave student job applications, and encouraged them to apply for summer employment.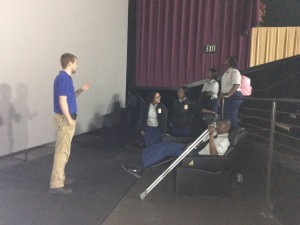 The visit culminated with the Military Magnet Academy students enjoying a movie.