Students from School of the Arts and Academic Magnet Participate in Midway Physics Day at State Fair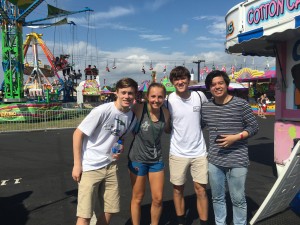 Students from Academic Magnet HS and Charleston County School of the Arts recently attended a special event called "Midway Physics Day" at the SC State Fair in Columbia in cooperation with the University of South Carolina.
"Students logged scientific data on rides, participated in physics demonstrations, and met with members of USC faculty to talk about physics related careers. It truly was a great day," said Kirk Lindgren, Physics Teacher at Charleston County School of the Arts and group chaperone.
Thanks to all that made this terrific career exploration opportunity possible!