West Ashley HS Student Enjoying 4th Grade Classroom Work-based Learning Assignment at Ashley River Creative Arts
West Ashley High School student Margaret Davis Huggins is enjoying her fall internship placement at Ashley River Creative Arts.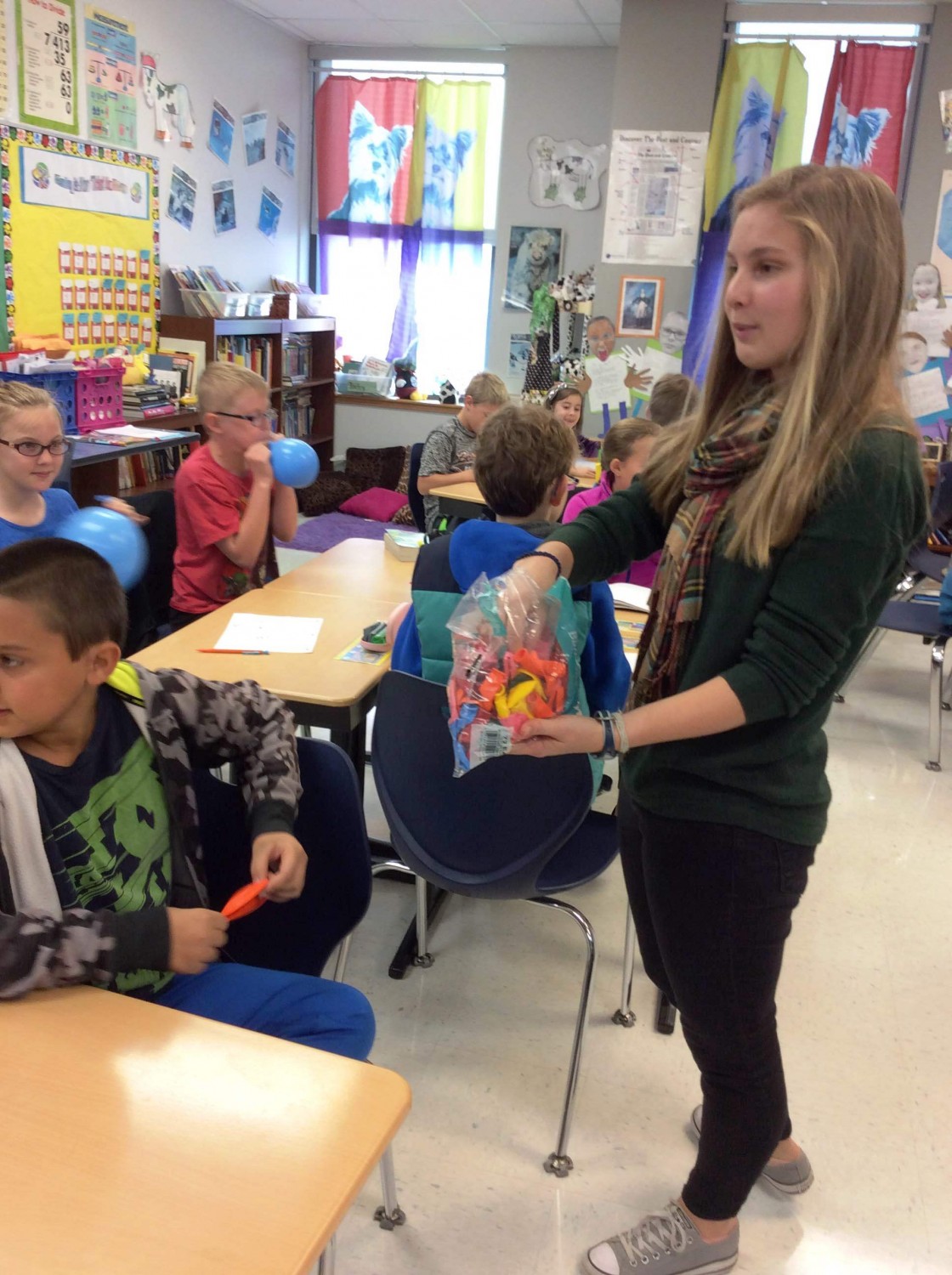 She has excelled in her internship with Mrs. Lisa Trott, a 4th grade teacher. She even led a recent lesson on the history of the Macy's parade in the class and had the students create and decorate their own balloon!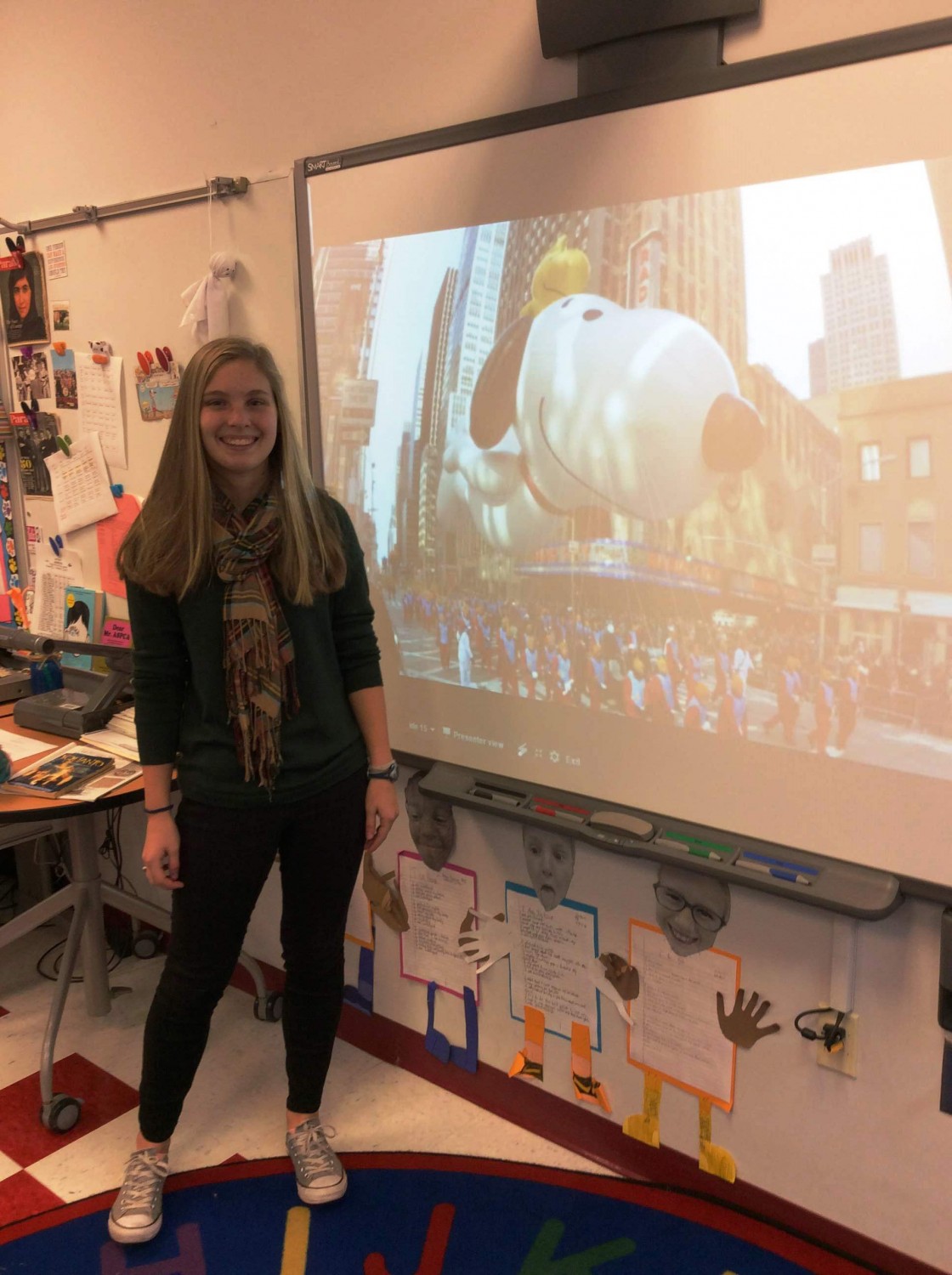 Margaret assists in Mrs. Trott's classroom two days each week and then works to create marketing activities for DECA the other three days each week. "She is truly maximizing the work-based learning opportunities she has been given this semester," said her Work-based Learning teacher Ms. Pennekamp.