Charleston, SC — On Friday, November 11, 2016, local culinary students from different high schools around the county competed in a live cook-off at the Culinary Institute of Charleston showcasing their fall produce recipes.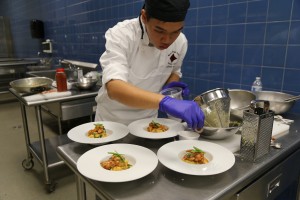 Participants in the cook-off were hand-chosen by their program's director based on their recipe. Finalists cooked their dish in front of a panel of judges including Executive Chef Michelle Weaver from Charleston Grill, Post & Courier food reporter and restaurant critic Hanna Raskin, Weston Fennell with Limehouse Produce, and Marion Sullivan from the Culinary Institute of Charleston at Trident Technical College.
Congratulations to the following students who competed in this year's cook-off:
"Limehouse takes pride in engaging our customers and community in outreach efforts that promote fresh, healthy eating and seasonal awareness as it relates to produce," said Weston Fennell, Lead Buyer at Limehouse Produce. "The Fall Cornucopia Cook-off taps into a vital audience: our future chefs studying culinary arts in high school. Cooking before esteemed judges like Hanna Raskin and Michelle Weaver provides these students with an exciting opportunity to test their creativity and skills. We hope the experience comes full circle when they visit Charleston Grill and see what goes on in a top-notch professional kitchen."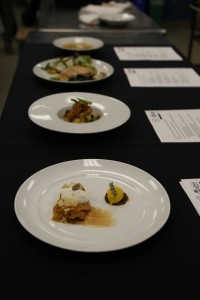 For first place, Hammock received $125 courtesy of Feed the Need, a behind-the-scenes tour with Chef Weaver, including dinner at Charleston Grill, and the opportunity to be featured in a Local Palate magazine ad. All finalists were awarded cash and prizes.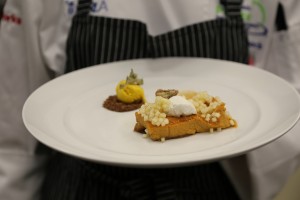 "We are extremely thankful for the support of Limehouse Produce, Trident Tech, and all the others that make this excellent work-based learning experience possible for our students," said Chad Vail, CTE Work-based Learning Partnerships Coordinator.
For more information about the Fall Cornucopia Cook-Off, visit www.limehouseproduce.com.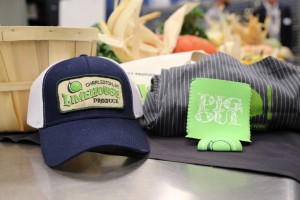 Thank you to the professionals in the Charleston County School District Department of Communications for sharing this terrific CTE Success Story.