Students in Ms. Shekema Hamm's Career and Technology Education program at Daniel Jenkins Academy recently received a campus tour of Trident Technical College from recruiting representative, Mr. Mark Yearty.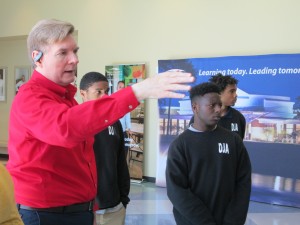 Mr. Yearty stressed the importance of 3 things to the students interested in attending TTC after high school:
Completing their application for admission on time
Submitting their high school transcript with grades they can be proud to share
Earning qualifying test scores on the SAT, ACT, or Accuplacer tests for admission
Students enjoyed a quick visit to the Culinary Arts facilities on the way to their primary destination for the day: The HVAC lab.
Students got to see live demonstrations by the HVAC Program Coordinator, Mr. Pressley Baker.
"Mr. Baker was awesome with the students", said Ms. Hamm. He shared the high demand for HVAC skilled workers in Charleston, and throughout South Carolina. He encouraged the students to find out more about the Youth Apprenticeship program. The students were very interested to learn how graduates of his TTC program can find good paying jobs just about anywhere they want to live across the nation thanks to over 9,000 jobs available for HVAC workers available.  The entry level pay and future earning potential for skilled HVAC technicians is truly excellent in Charleston, and beyond!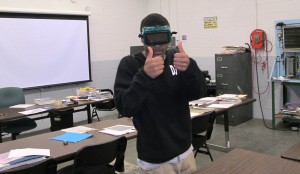 Ms. Hamm said, "This Structured Field Study experience was a huge success. One student says he definitely wants a career in HVAC. Another student said that he is definitely considering HVAC as a career option!"
Check out these additional pictures of the students' visit to Trident Tech –
Thanks to all that made this work-based learning opportunity possible!