Students' Career Exploration Connections
Complete this form to request a connection with a local employer for a job shadowing experience >
---
Complete this form to request a connection with a local company for an internship >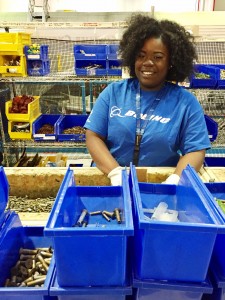 Internships connect students with an opportunity to deeply explore their chosen career major through "hand on" learning in the occupation.
Educators & host businesses develop written training and evaluation plans to guide workplace activities in coordination with classroom instruction.
Students can receive course credit while exploring careers aligned with their interests and talents!
WBL experiences are available to all CCSD students that meet the qualification criteria outlined in the CCSD Student WBL Handbook.

The planning for an internship or apprenticeship typically begins the semester prior to the expected start.

Students completing an internship for High School Course Credit may be scheduled for "late in" or "early out" from school in order to participate.
For a full high school course credit, students must:

Have a completed and signed Training Agreement in additional to other required forms
Complete and document at least 120 hours of work
Complete a weekly journal and any other assignments from their Teacher of Record
Complete a mid-point and end of internship evaluation with their supervisor

Some internships may require after school and weekend work
Many internship hosts offer students hourly compensation


---

Learn more about the award winning youth apprenticeship program in the Trident region offering a wide range of experiences with local employers.