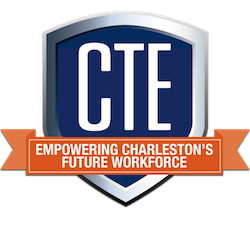 Summer 2022 Opportunities for Career Exploration
All of the opportunities listed are Student Led, meaning students must take the leadership role in applications, etc. Students should speak with their teacher, school counselor, and parents before applying for any of these opportunities.
Be sure to check out the Trident Region's Youth Apprenticeship program, another amazing career exploration opportunity!

COVID-19 Impact: The opportunities listed on the Summer Career Exploration page are subject to change. Please contact all providers directly to confirm the status of the opportunity offered.
---
This list is updated regularly – Please bookmark this page and revisit often for the latest information!
Career Focus
Type
Opportunity
Eligibility
More Info
Aerospace / STEM
Internship
Boeing SC Summer Internships
Rising Seniors
LINK
Architecture
Camp
Clemson Architecture Career Summer Academy
Rising 9th – 12th grade
LINK
Architecture / Interior Design
Career Camp
Ball State Interior Design Summer Workshop
9th-12th grade
LINK
Arts
Camps
SC Governor's School for the Arts & Humanities Summer Programs
7th-11th grade
LINK
Arts
Career Camp
Youth Theater Camp – Presented by The Gaillard Center
Ages 7-12
LINK
Arts
Career Camp
Youth Theater Intensive Camp – Presented by The Gaillard Center
Ages 13-18
LINK
Arts
Career Camp
Choreography Creation Camp (Gaillard & Dance Conservatory of Charleston
Ages 7-12
LINK
Arts
Career Camp
Youth Jazz Orchestra All Stars Camp (Gaillard & Charleston Jazz Academy)
Rising 6th-12th grade
LINK
Arts
Career Camp
Charleston Academy of Musical Theatre Camps
All Ages
LINK
Arts
Career Camp
Charleston Stage – Summerstage Camps
K5-8th grade
LINK
Automotive / STEM
Internship
SCDOT Automotive Tech/Diesel Engine
Ages 17+
LINK
Biology, Environmental
Career Camp
Dolphin Camp – Lowcountry Marine Mammal Network
All Ages
LINK
Business
Career Camp
Business Week- SC Chamber of Commerce
Rising 11th-12th grade
LINK
Business
Career Camp
Accounting Programs for Minority Students (Virtual)
Rising 10th-12th grade
LINK
Culinary Arts
Career Camp
TTC Culinary Institute of Charleston pre-apprenticeship camps: Fundamentals in Culinary Arts and
Fundamentals in Baking & Pastry. Participation fees covered by USDOL grant made available through Apprenticeship Carolina.
Age 14+
LINK
Environmental Science, Biology
Internship
Coastal Expeditions Deadline: April 10th
11th – 12th Grade
LINK
Health Science
Event
MUSC's "PharmDamentals" – A deep dive into the pharmacy career pathway > Registration opens early March for this July 29 event!
Rising 9th – 12th grader
LINK
Health Science
Internship
SC AHEC Summer Careers Academy (PAID)
Graduating Seniors
LINK
Health Science / Emergency Services
Internship
Chs County Dept of Public Safety Student Leadership & Internship Program provides CCSD students 4-6 weeks PAID experience with either Emergency Medical Services (EMS) or the Consolidated 9-1-1 Center this summer, and one day a month during the school year.
Rising Senior
LINK
Health Science / Law Enforcement / STEM
Career Camp
North Charleston Fire Department "Teens Aiding the Community" (TAC) Camp, Wednesdays, 6/8 – 8/17
Ages 13 – 18
LINK
Horticulture / Building Community
Volunteer
Charleston Parks Conservancy
Varies by opportunity
LINK
Language Translation
Fellowship / Employment
PAID Bilingual Fellowship – Assist CCSD schools with translation services starting this spring / summer, and transition to a full-time job with benefits!
Current CCSD Seniors
LINK
Leadership
Career Camp
4-H Pinckney Leadership Program @ Clemson
Rising 6th-12th grade
LINK
Leadership
Internship
Summer Youth Works Internship (PAID)
Current 10th – 12th graders
LINK
Leadership & Horticulture
Internship
Greenheart Project Charleston Internship ($10 per hour)
Ages 15-19
LINK
STEM
Camp
TTC STEM Youth Summer Program- Robotics with Artificial Intelligence
Rising 11th-12th grade
LINK
STEM
Internship
MUSC Teen Science Ambassador
Age 16+, Rising 10th & 11th grade
LINK
STEM
Internship
Ron Howell Foundation's Summer IT Management Career Camp
Ages 16-19
LINK
STEM
Career Camp
Ron Howell Foundation's Summer Virtual IT Internship, $250 Stipend offered
Ages 16-19
LINK
STEM
Career Camp
Citadel STEAM Center – GenCyber Camp
Rising 8th-12 grade
LINK
STEM
Career Camp
Citadel STEAM Center- Forensics of the Future Camp
Rising 5th-8th grade
LINK
STEM
Career Camp
Summer Engineering Experience for Kids (SEEK) by NSBE
Rising 4th – 6th grade
LINK
STEM
Career Camp
GoSciTech @ SC Governor's School for Science & Math
Rising 8th – 10th grade
LINK
STEM
Career Camp
USC's Carolina Master Scholars Adventure Series
Rising 6th – 12th grade
LINK
STEM
Career Camp
Girls Who Code Summer Immersion Program
Current 9th-11th grade
LINK
STEM
Career Camp
Clemson Summer Science Outreach – Multiple Residential Camps on Biotechnology & Public Health, and Space Travel!
Ages 11-17, check site
LINK
STEM
Career Camp
Boeing Sponsored STEM Summer Camps hosted by Trident Tech, Register by April 30
Ages 10-15
LINK
STEM
Career Camp
US Dept. of Defense STEM Summer Career Camp hosted by Trident Tech, Register by April 30
Ages 7 to 17
LINK
STEM
Career Camp
iTEAMS XTREME Computer Science & Tech Camp hosted by Palmetto Scholars Academy June 20-23
Rising 6th, 7th & 8th grade
LINK
STEM
Career Camp
Lowcountry CREATEng Engineering Camp June 27-30 at Palmetto Scholars Academy
Rising 7th, 8th & 9th grade
LINK
STEM
Internship
Summer Pool Inspector
18+
LINK
Various
Career Camp
Charleston County Summer Camps – Wide Rage of Career Interests
All Ages
LINK
Various
Volunteer
SC Aquarium Splash Program
Students ages 13-15
LINK
Various
Internship
Charleston County Government Summer Youth Employment & Internship Program – PAID
Ages 16+
LINK
Various
Internship
Summer Internships with CCSD Departments (PAID)
Rising CCSD Seniors
LINK
Various
Career Camp
City of Charleston Recreation Department Summer Camps
All Ages
LINK
Various
Volunteer
City of Charleston Youth Volunteer Corp
Rising 7th & 8th grade
LINK
Veterinary Science
Career Camp
Pet Helpers Fairy Tails Camp
Rising Kindergarten – 5th grade
LINK