North Charleston HS Student Meets Secretary of the US Air Force at SC Cyber Event
Mr. Ramon Lavender, a student at North Charleston High School was among the group attending a SC Cyber luncheon hosted at Trident Technical College last week.
Also attending from CCSD schools were Ms. Sarah Earle and Ms. Amanda Duke from Lowcountry Tech Academy and Mr. Darwin Shorters from St. Johns High School.
The Hon. Deborah Lee James, Secretary of the United States Air Force was the keynote speaker. She shared an overall update on the US Air Force and spoke specifically about the critical need for qualified cyber-security professionals in all branches of the military. She also mentioned the success of the Palmetto Cyber Defense Competition.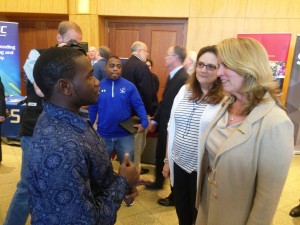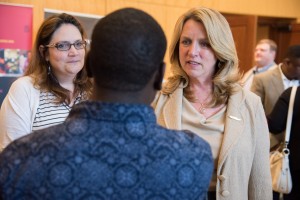 "After her speech, Ramon was very interested in meeting Secretary James and waited patiently for his turn," said Ms. Earle.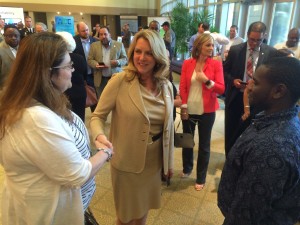 The event was the first of many planned by SC Cyber, a statewide consortium formed to educate students, government officials and businesses on cyber-security skills that will create and attract jobs in the growing technology industry to the state.