Wando DECA Students Enjoy Terrific Success at State Event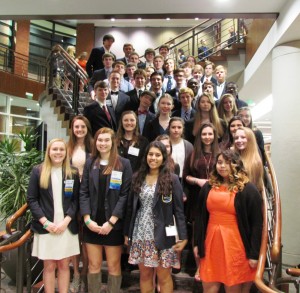 Wando High School's DECA Team led by Marketing & Management Teacher Mr. Kirk Beilke had 67 students participate in 27 different events at the recent DECA state competition. 15 of his students were competitive qualifiers and will join over 10,000 competitors from 9 countries at the ICDC – International Career and Development Conference in Nashville, TN April 23-27.
Wando also has 10 DECA members enrolled to attend upcoming Leadership Workshops and a Senior Management Institute. Congratulations to the amazing students in DECA at Wando High School on their success and best of luck to those moving on to nationals!