West Ashley HS Mechatronics Class Constructs Hydraulic Powdered Cardboard Robot
Students in Mr. Nicholas Holmes mechatronics class at West Ashley High School recently tackled a unique project-based learning assignment.
They were shown the following video, and challenged with the question: Can we build it?


No problem! Check out the West Ashley High School Mechatronics class version of the hydraulic powdered robotic arm made from cardboard: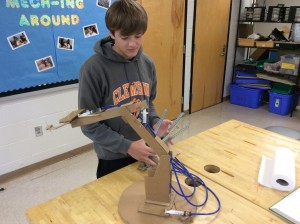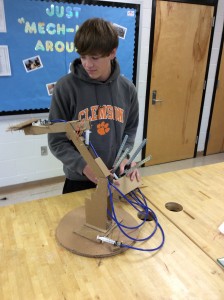 Thanks to Mr. Holmes and his amazing WAHS students for knocking this Project-based learning assignment OUT OF THE PARK!