Butcher & Bee Hosts North Charleston HS and West Ashley HS Students for Work-based Learning Visit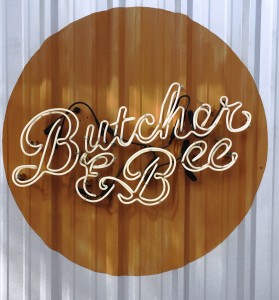 Students from West Ashley High School and North Charleston High School enjoyed a wonderful field trip facilitated by YEScarolina to Butcher & Bee restaurant in downtown Charleston on March 30, 2017. 
The group for this structured field study experience was comprised of students from Ms. Eva Rutiri's Entrepreneurship class and Fundamentals of Web Page Design class at WAHS and Ms. Carolyn Southall's entrepreneurship students from NCHS. Both Ms. Rutiri and Ms. Southall are YEScarolina Certified Entrepreneurship Teachers.
Students enjoyed a tour of the facility and informative presentations from the owners, Michael and Melody Shemtov.
Additional presenters included an entrepreneur, Lee Deas, from Oblivouslee Marketing, a local business that excels in web design and public relations.
Just when the students thought the presentations for the day and concluded, they got a surprise visit from a Top Chef participant in Charleston, Sylva Senat (http://www.bravotv.com/people/sylva-senat).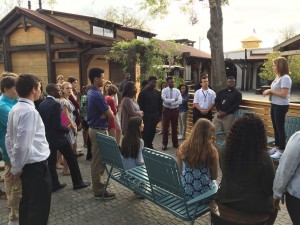 My students had a terrific experience at the Butcher & Bee – we are very very appreciative of Michael and Melody Shemtov's time." said Ms. Southall after the visit.
"We thank Butcher and Bee for hosting us and serving us a delicious meal for lunch." added Ms. Rutiri.
Work-based learning opportunities like these help ensure Charleston County School District students are College and Career Ready – Thanks to YEScaolina, the business professionals that invested their time, and everyone else that made this excellent field trip possible. Check out more info on this WBL experience here on the YEScarolina website.