West Ashley HS Mechatronics Students Accept Assignment to Build T-Shirt Launchers
Charleston, SC – Sept 28, 2015 – Earlier this year, West Ashley High School's Mechatronics instructor Nicholas Holmes received an exciting request from his principal Lee Runyan, "Build a t-shirt launcher to use at athletic events".
So that's what he and his students did – and then they built another version, and another, and even a robot that can launch t-shirts remotely.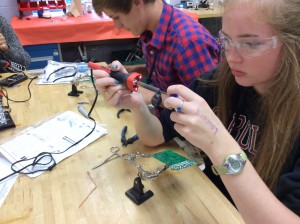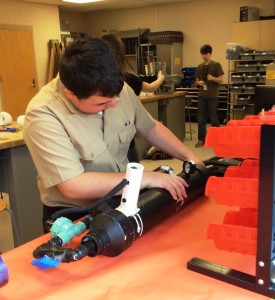 "The experience for the students has been fantastic" said Holmes. "They've fully embraced this project-based learning opportunity, and the creative solutions to challenges are flowing freely,"  Holmes added.
A logo has been developed  for the project: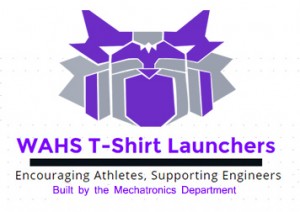 Now, at the WAHS pep rallies, football games, and many other Wildcat athletic events, the launchers help get the crowds cheering!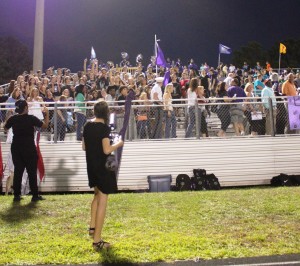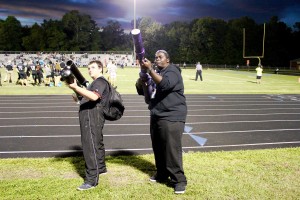 "Perhaps the next step is producing these for other schools", said Holmes.
Check out videos of the T-shirt launchers in action