Morningside Middle School Students Enjoy STEM Showcase, Practice Computer Programming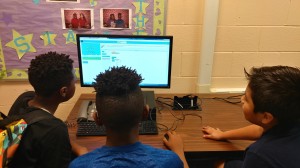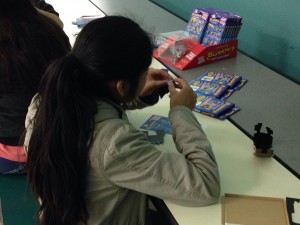 Morningside Middle School scholars had the opportunity to participate in STEM activities during the week long celebration of International Hour of Code. Ms Burns' 6th grade Computer Applications classes joined scholars around the world to try their hand at coding.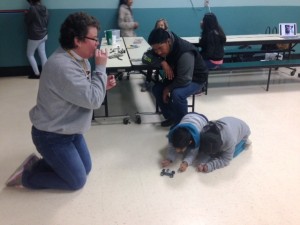 Morning of STEM at Morningside Middle School:
Early Saturday morning Mr Glickman's Project Lead the Way: Gateway to Technology scholars at Morninside Middle School braved the cold to showcase their talents as designers, builders, and coders. Scholars displayed 16 robots that they designed, built, coded, and modified this semester. One group of female 6th grade scholars decided to redesign their windmill Friday and were completing the finishing touches and testing on Saturday morning before the Morning of STEM event began. As well as being able to tryout the scholars' robots, families and the community also took part in the International Hour of Code, coding OZObots using color codes, and STEM activities including origami and LEGO balloon cars.